COOPERATIVE EFFORTS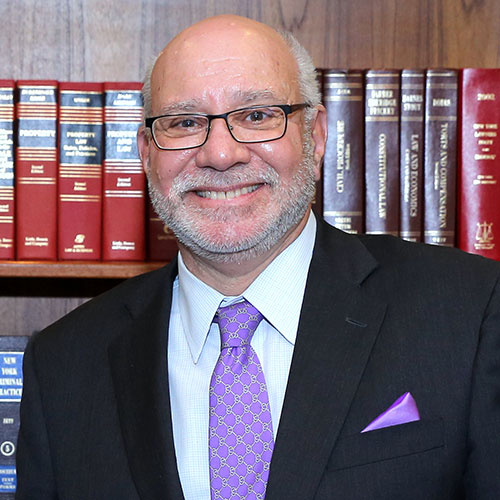 A Bronx native, Gregory J. Cannata attended DeWitt High School, Lehman College (CUNY), and York University in England. Mr. Cannata earned his law degree from New York Law School in 1977. He was admitted to the New York State Bar in 1978 and is also admitted to practice in the federal courts.
Mr. Cannata began his legal career as an Assistant District Attorney in Bronx, New York. Later, he became a staff attorney at a civil defense firm. In 1992, Mr. Cannata joined a renowned firm Schneider, Kleinick & Weitz, New York City's powerhouse personal injury law firm, as an associate. Five yers later, he became a partner. Mr. Cannata's successes led to his appointment as managing partner of the firm. During his tenure at Schneider, Kleinick & Weitz, Mr. Cannata tried and assisted in the trial of over one hundred lawsuits which each resulted in verdicts and settlements in excess of $1,000,000.00.
As the principal of Gregory J. Cannata & associates, Mr. Cannata takes a personal interest in each client's case. He uses his three decades of personal injury litigation experience to oversee the handling of every case and to insure the best possible recovery for each of his clients. Mr. Cannata's strong legal and people skills have earned him a highly recognized Martindale-Hubble "AV" rating.
Most recently, Mr. Cannata's notable organizational and leadership skills resulted in his appointment as "Plaintiff's Liaison Counsel" for the federal court cases brought by hazardous substance cleaners injured following September 11th attack on the WTC. He then negotiated a total of $53,8000,000.00 settlement for his 82 clients.
In addition to running a successful legal practice, Mr. Cannata is also a regular lecturer at Bar Association forums on Personal Injury litigation and an avid sailor.